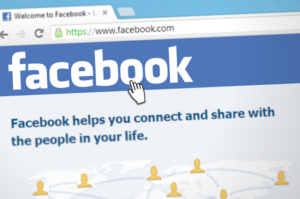 When it comes to social media, Facebook is an ideal social network to engage and boost site your site traffic. Facebook is one of the largest social networks with an estimated 1.65 billion monthly active users.[1] The social network has also seen a steady growth rate of 3.77% with little sign of slowing down.
In addition to a high active user base, Search engines like Google have made major investments in indexing Facebook content through its many mobile applications. Facebook pages, groups, events, and public posts are gradually appearing in search listings, expanding he reach of the social network.
Similar to other social networks like Twitter and LinkedIn, Facebook offers many opportunities for digital marketers to publish their content funnel audiences to their site. The effectively use Facebook, strategies should focus on engaging with audiences and fostering discussions around shared content.
The Key to Facebook is Engagement
Social networks like Facebook offer the unique opportunity for direct engagement with audiences that either follow or have heard of your brand. Most social networks allow their users to follow pages they like to stay updated on their posts through their newsfeeds.
The most recent updates for Facebook's newsfeed algorithm prioritizes high engagement rates in showing posts. Factors counted into Facebook's newsfeed algorithm include:[2]
Likes, Comments, and Shares
Emoji's used to describe posts
The amount of time a user spends on a shared link
Content with high engagement rates are more likely to appear at the top of Facebook's newsfeeds, giving content more opportunities to gain clicks and site traffic. As the newsfeed factors indicate, the quality of shared content has a major influence in a page or group's ability to build and funnel traffic.
Writing for Engagement
The key to earning high levels of engagement is quality content. Unlike other social media platforms, Facebook offers a nearly-endless amount of character space for posts – including videos, images, and tags. However, not all Facebook posts will yield the same levels of engagement. Here are three types of posts that work well with shared content:
Offer a Solution
If your company offers a wide net of solutions, offering small bits of insight on problems can help inspire your audience to engage with your post. If you're sharing a blog or article about a specific problem, consider sharing the main idea or factual clip to get the conversations going.
Present a Question
Another type of post that works well with shared content is one that presents a question. If your shared content takes on a top funnel or broader concept, then engaging your audience with a question allows them to discuss larger issues.
Discuss a Current Event
Relevant trending topics and current events are excellent ways to inspire engagement. Facebook's search bar allows users to find posts based on trending keywords or hashtags, widening your audience for more followers.
Similar to other social networks like Twitter, using hashtags in Facebook will help group your posts with others that are discussing similar topics. If your industry has popular hashtags, it may be to your advantage to track their effectiveness. To help you get started on your hashtag campaign, we created a free Hashtag Counter Tool that records engagement by hashtag.
Facebook offers many opportunities to engage audiences with your brand and funnel audiences to your site. The key is to publish accessible and quality posts that inspire engagement, such as posts that offer insight, pose a question, and discuss relevant events. Not only will these types of posts funnel audiences to your site, they will also help build the size of your audience and authority of your page overtime.
With an extensive history of developing successful digital strategies, Strongpages has generated significant results for clients across major industries. Strongpages offers professional content development services that drive conversions and generates new business.
For more information on how content development services will help you reach your digital marketing goals, fill out our form and an expert will reach you soon! Don't forget to follow our Twitter: @Strongpages & LinkedIn: Strongpages for more SEO and PPC tips!
[1] Josh C. "Facebook swells to 1.65B users and beats Q1 estimates with $5.38B revenue". TechCrunch. https://techcrunch.com/2016/04/27/facebook-q1-2016-earnings/
[2] Moshe B and Jie X. "News Feed FYI: More Articles You Want to Spend Time Viewing". Facebook Newsroom. http://newsroom.fb.com/news/2016/04/news-feed-fyi-more-articles-you-want-to-spend-time-viewing/